XnetLeaks: mailboxes for reporting systemic abuses and corruption
Citizen leaks and journalism
Corruption cases in Spain brought to light by the XnetLeaks Mailbox (mailbox managed by Xnet)
• "Blesa's mails" that lead to the conviction of Former Minister of Economy and President of the IMF and 65 other politicians and bankers and the imprisonment of 15 of them:
– The end of an era. 6 reasons for open access →
– 15Mparato →

• "Blesa's mails" each public opinion →
• How Caja Madrid's Black Cards' scandal was uncovered →
• The scandal of Caja Madrid's Fundation: Miguel Blesa funded with more than 14 millions PP, PSOE, IU and CCOO →
• The Working Group Against Corruption in Catalonia makes the Parliament approve the Generalitat's appearance against Urdangarin and the Princess in the Palma Arena case, thus invalidating the "Botin doctrine" →
• Minister Luis de Guindos' role in #LuxLeaks →
• Malpractices of the current direction of Bankia and most of the unions against the interests of Bankia's workers →
• The City Council of Barcelona opens an anonymous mailbox for citizen leaks to fight against corruption inspired in XnetLeaks and with Xnet as advisors →
• Chief Mayors: Video made by Xnet with the reports of corruption sent by the citizens to its Mailbox for leaks citizens against corruption →
• A judge investigates a corruption plot concerning the Catalan AVE (high speed train) →
• The judge investigates if steel bills were inflated with the AVE →
• Alleged relationships between "black" payments in the PP headquarters,the COFELY Company (involved in another legal process: the "OperanciónPunica") and the awards of public contracts in Son Espases Hospital →
• A change of materials to reduce costs causes toxic leaks in Menorca's municipal dump →
Anonymous and secure mailboxes against systemic abuse and corruption installed with the Xnet model in institutions
We open anonymous and secure Xnet Leaksboxes powered by Globaleaks in institutions so they assume this responsibility. This does not exempt them from being monitored, but it does save us some work.

• First prototype of an anonymous and secure mailbox in an institution: the Barcelona City Council.
Xnet and the Barcelona City Council install the first mailbox for anonymous citizen leaks against corruption in an institution →


• First replica of the prototype of anonymous and secure mailbox in a university: the Pompeu Fabra University of Barcelona (UPF). →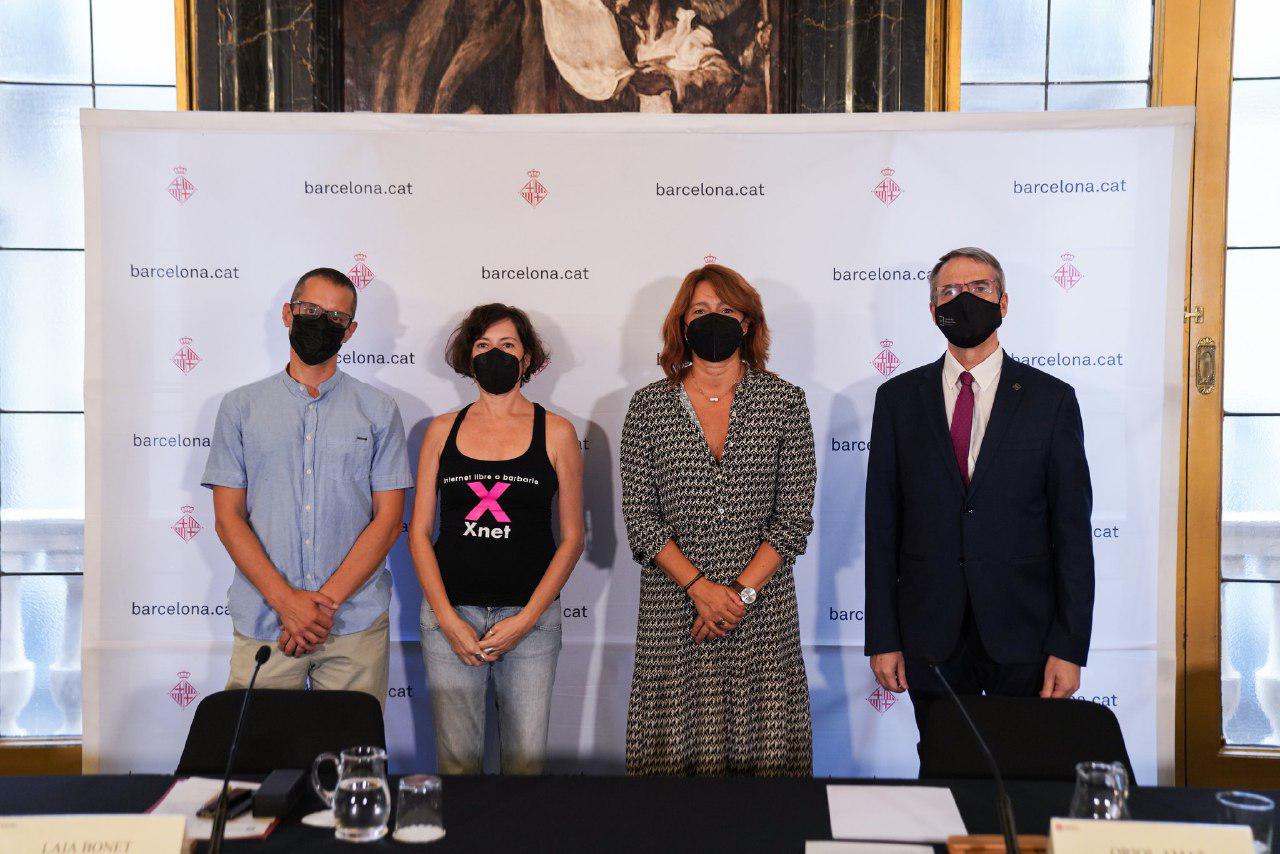 • Replica of the prototype of the anonymous and secure Xnet mailbox in other institutions.
The Xnet powered by Globaleaks Institution Mailbox has been installed in:
– Barcelona City Council→
– Antifrau Catalunya →
– Antifrau Comunidad Valenciana (which at the same time supplies some 50 more institutions) →
– Consello de Contas de Galicia (collaboration only)
– Generalitat de Catalunya (3 different mailboxes) →
– Àrea Metropolitana de Barcelona (AMB) →
– Ferrocarils de la Generalitat de Catalunya (FGC) →
– Comisión Nacional de los Mercados y de la Competencia (CNMC) (collaboration only)
– Lleida City Council→
– Terrassa City Council→
– Mollet City Council→
– Manresa City Council→
– Pompeu Fabra University→
– University of Barcelona
– The Administració Oberta de Catalunya (AOC) , which supplies all the municipalities of Catalonia, use our model (at the moment it provides about 200 institutions) →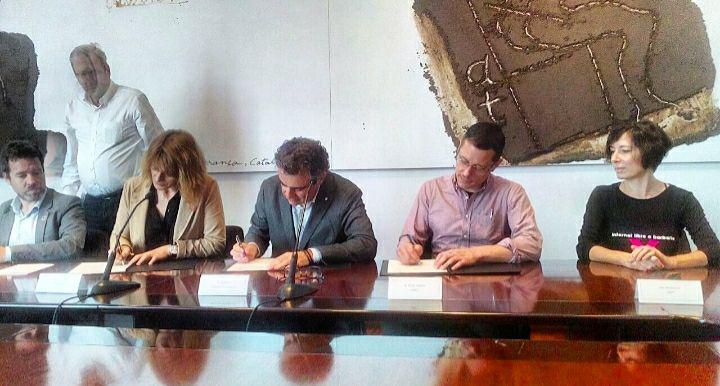 WE HAVE TEMPORARILY SUSPENDED MAILBOX ACTIVITIES DUE TO OVERWORK

Part of our fight includes the citizen right to know. Xnet puts at the disposal of those who hold relevant information the XnetLeaks anonymous mailbox to send it anonymously and securely.

At Xnet, we belive that the right to acces information is not a right of the big media corporations, but a citizen right. For this reason we work so the citizens can send information useful for the detection of corruption cases possible. Without the help of citizens, the fight against SGAE would not have had a good ending, or the 15mparato lawsuit would not have moved forward against Bankia's board of directors and the preferred participations scam. Throughout all these experiences we have developed a system which includes activists, lawyers, journalists, inspectors specialised in the tax system, advisers to protect the informants and to deal with the information coming from their leaks, and citizen journalism. In addition we promote the legislative standardization of frameworks which protect this right, taking the Icelandic IMMI as inspiration, and weaving international nets to fight in favour of the rights of the citizens across the globe to know.
Not only we live surrounded by corruption, we live surrounded by information too. Every element that we need to build a citizen surveillance network to control our institutions and fight against corruption is out there, we only need the correct way to take it to the specialists who know how to use it to act both legally and in the media. This tool is Xnet's Mailbox.

We in Xnet will study if the information received can be dealt with legally. On the other hand, we will try to find journalists, among the more than 50 media we work with, who want to work on the information. We have collaborating with us journalists from these media (alphabetic order):
Antena3, Cadena Ser, Café amb Llet, Cinco Días, Cuartopoder, Cuatro, Diario Crítico, EFE, El Confidencial, El Mundo, El País, El Proceso, El Triangle, Europa Press, Gara, Huffington Post, Infolibre, La directa, La Sexta, La Vanguardia, Mongolia, Nació Digital, Opengov.cat, Periodico de Catalunya, Playground, Público, Sentic Critic, Tercera Información, The Guardian, The Wall Street Journal, Tiempo, TV3, TVE, Vox Pópuli, WDR y 20minutos

Some of these media houses have opened a space for us to process the information in this mailbox. You can see it here:
Confidencial | Infolibre | Público | Vilaweb


Please be patient. Journalists are overloaded and we do everything we can to send the information as clearly as possible. Nevertheless, this is not a guarantee that the media will publish it.
How to leak information to XnetLeaks mailbox
You can send information to Xnet's mailbox in two ways:

To better manage the overload of information and ensuring the safety and anonymity of the users, we maintain GlobaLeaks as the only option for the provision of information through the mail Xnet.

Send information via an interface of the Xnet's mailbox that uses the GlobaLeaks software configured to be unusable without TOR. To do this, follow these instructions:

1- Download and install/open the TOR browser Linux, Windows y MacOs.

2 Close all the other applications that can connect to the internet (other browsers, chat applications, mail managers, etc.) and then visit this direction [https://xnet-x.net/en/xnetleaks/] from the TOR browser.

3- If you are reading this paragraph and instructions already from TOR :) click on the following link: [SUSPENDED FOR OVERWORK] to access to the interface (note that this address only works if it is accessed or if you click on it from TOR! if it is visited from another browser such as FireFox or Chrome an ERROR mesage will appear).


Please remember that we cannot protect you if you do not protect yourself.

Let's get them!

*/?>