The Internet has multiplied the possibilities for the free distribution of information, circulation of free culture and open access to knowledge, thus generating a large amount of resistance from the minority which benefits from the economy of scarcity (collecting societies, big producers and distributors…).
Xnet was born under the name of EXGAE in 2008 as a consultancy and platform, to free artists and citizens from the abuses committed by the SGAE and the cultural industries, and to defend the rights of artists and citizens alike in the digital era. In order to do so we have built a set of tools and documents which are available in this website.
We work to defend the act of sharing, the free circulation of information and free culture, promoting a critical debate about copyright, copyleft and other licenses. With the goal in mind of standardizing free culture, since 2008 we have carried out the oXcars, the biggest free culture show of all times, where every year, we can see the most innovative works; those which have made the strongest contributions to the culture of sharing in the digital era, as well as to the use of the Internet as a tool for improving justice and democratic quality.
The Best of the oXcars sums up the 6 editions of the biggest event on Free Culture of all time. We have also contributed a number of publications as Cultura Libre Digital (Icaria, Asaco 2012).
As we shall see later, quite a number of collective documents have been produced from the FcForum, which later have been widely used by civil society in struggles for free culture, such as the "Letter for the Innovation of Creativity and the Access to Knowledge.
On March 30 and 31 the Ministers of Culture of the 27 European Union member states brought to a close the European Forum for Cultural Industries.
Xnet arranged The (D')Evolution Summit, a civil society meeting to open the minds of the European Community Ministers of Culture, created to provide concrete proposals and urgent demands on fundamental rights on the Internet and report in real time what was being said in the official congress.

The OXcars: the Greatest Libre/Free Culture Show on Earth
Charter for the Innovation
FCForum
Forum for the acces to the culture and the knowledge
The rights of the citizens and artists in the digital era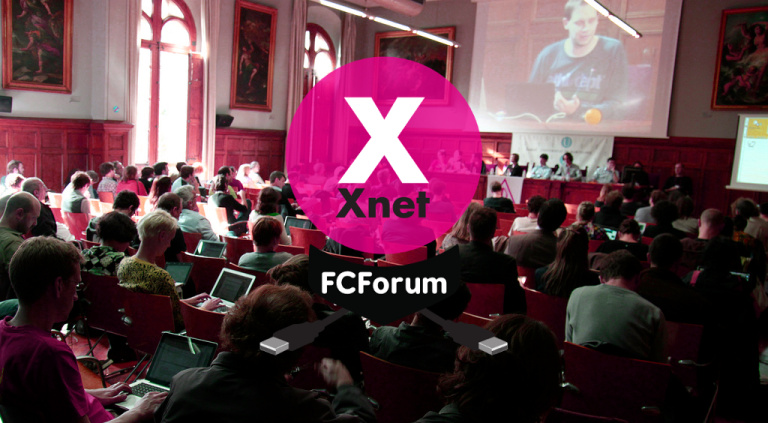 (D') Evolution Summit

# SGAE
Presence & influence in the networks on the subject "#SGAE" (Spanish collecting society) from 2012 to 2015
| | Impulsors | |
| --- | --- | --- |
| 1 | @el_pais | 1618 |
| 2 | @ruthiliana46 | 598 |
| 3 | @newsontuiter | 507 |
| 4 | @x_net_ | 471 |
| 5 | @partido_pirata | 440 |
| 6 | @20m | 435 |
| 7 | @sgaeactualidad | 343 |
| 8 | @sr_dios | 246 |
| 9 | @lavozdegalicia | 240 |
| 10 | @rtve | 231 |
| 11 | @efenoticias | 186 |
| 12 | @ninesgrec | 156 |
| 13 | @soydelbierzo | 145 |
| 14 | @pedraken | 127 |
| 15 | @fanetin | 123 |
| 16 | @europapress | 121 |
| 17 | @324cat | 109 |
| 18 | @abc_cultura | 105 |
| 19 | @voz_populi | 101 |
| 20 | @publico_es | 83 |
| | Referents | |
| --- | --- | --- |
| 1 | @el_pais | 0,0247 |
| 2 | @sgaeactualidad | 0,0183 |
| 3 | @elmundoes | 0,0097 |
| 4 | @dbravo | 0,0096 |
| 5 | @rtve | 0,0073 |
| 6 | @x_net_ | 0,0071 |
| 7 | @efenoticias | 0,0063 |
| 8 | @elpais_cultura | 0,0056 |
| 9 | @eccultura | 0,0050 |
| 10 | @elconfidencial | 0,0050 |
| 11 | @edans | 0,0049 |
| 12 | @lavozdegalicia | 0,0047 |
| 13 | @eldiarioes | 0,0038 |
| 14 | @abc_es | 0,0037 |
| 15 | @eleconomistaes | 0,0035 |
| 16 | @fundacionsgae | 0,0033 |
| 17 | @julioalonso | 0,0031 |
| 18 | @adslzone | 0,0031 |
| 19 | @nacionred | 0,0028 |
| 20 | @tiolavaaraaa | 0,0028 |